EcWid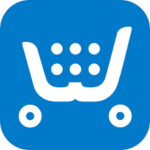 Important Notice: Tictail expired on April 1st 2019 due to their selling the company to Shopify. So we have moved our Tictail store to EcWid and will continue our shop with amazon as usual.

Challenge your friends and your mind with a game of Ogoola Karuta
Based on the ancient Japanese karuta poetry game.

The Ogoola Karuta card game is based on the traditional Japanese poetry game called Ogura Hyakunin-isshu Utakaruta.
We believe that a game that has been played for over 400 years in Japan must be something really special. So, for the first time in history, we made an English version with beautiful quotations from classical and modern English poems from the 14th century until today!
So what is this game about? This game is about listening and finding FAST what you are listening to, in the playing cards laid in front of you. Grab the right card before your competitors in order to win! Known as an intellectual martial arts game in Japan. The cards have famous  poetry quotes on them but no prior knowledge is needed! Use our Android or iOS app to act as the reader – that way everyone can play!
See the game in action! (Instagram) 
In addition to the Ogoola Karuta game we have also translated the original Ogura Hyakunin Isshu – the classical Japanese anthology of one hundred Japanese poems (or waka) by one hundred poets. These gamecards feature the original poems in Japanese on one side, and the English translations on the other side.
Our products can be purchased directly from our online store (head over to Products), on Amazon or through selected retailers.
Experience Japanese culture and the world of poetry through karuta! Fun and laughter is guaranteed!