EcWid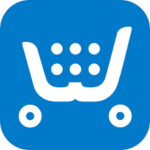 Part of our products on our Amazon shop will be closed until January 10th 2020. Meanwhile our Ecwid shop is open all year round so please kindly go to our Ecwid shop for any problems at Amazon.
The background to our Amazon shop being closed is due to the problem that we did not reach the Amazon required mass sales number to qualify for selling on Amazon during Holiday season. Since Karuta is a very exclusive cultural game, it is difficult to sell in mass quantities. Therefore, we hope you understand the situation.
Challenge your friends and your mind with a game of Ogoola Karuta
Based on the ancient Japanese karuta poetry game.

The Ogoola Karuta poetry card game is based on the traditional Japanese poetry game called Ogura Hyakunin-isshu Utakaruta.
We believe that a game that has been played for over 400 years in Japan must be something really special. So, for the first time in history, we made an English version with beautiful quotations from classical and modern English poems from the 14th century until today!
So what is this game about? This game is about listening and finding FAST what you are listening to, in the playing cards laid in front of you. Grab the right card before your competitors in order to win! Known as an intellectual martial arts game in Japan. The cards have famous  poetry quotes on them but no prior knowledge is needed! Use our Android or iOS app to act as the reader – if everyone wants to play!
See the game in action! (Instagram) 
In addition to the Ogoola Karuta games we also have the English translated Karuta of the original Ogura Hyakunin Isshu – the classical Japanese anthology of one hundred Japanese poems (or waka) by one hundred poets. These gamecards feature the original poems in Japanese on one side, and the English translations on the other side. The English translation is translated in the original 575-77 syllables Waka form. Therefore it is possible to read or sing in the original melody and rhythm.
Our products can be purchased directly from our online store (head over to Products), on Amazon or through selected retailers.
Experience Japanese culture and the world of poetry through karuta! Fun and laughter is guaranteed!