Contact
Ogoola Karuta is developed and produced by Aya and Ola Feurst and Olayaselection in Sweden (Gotland).
Europe, USA et Afrique du Sud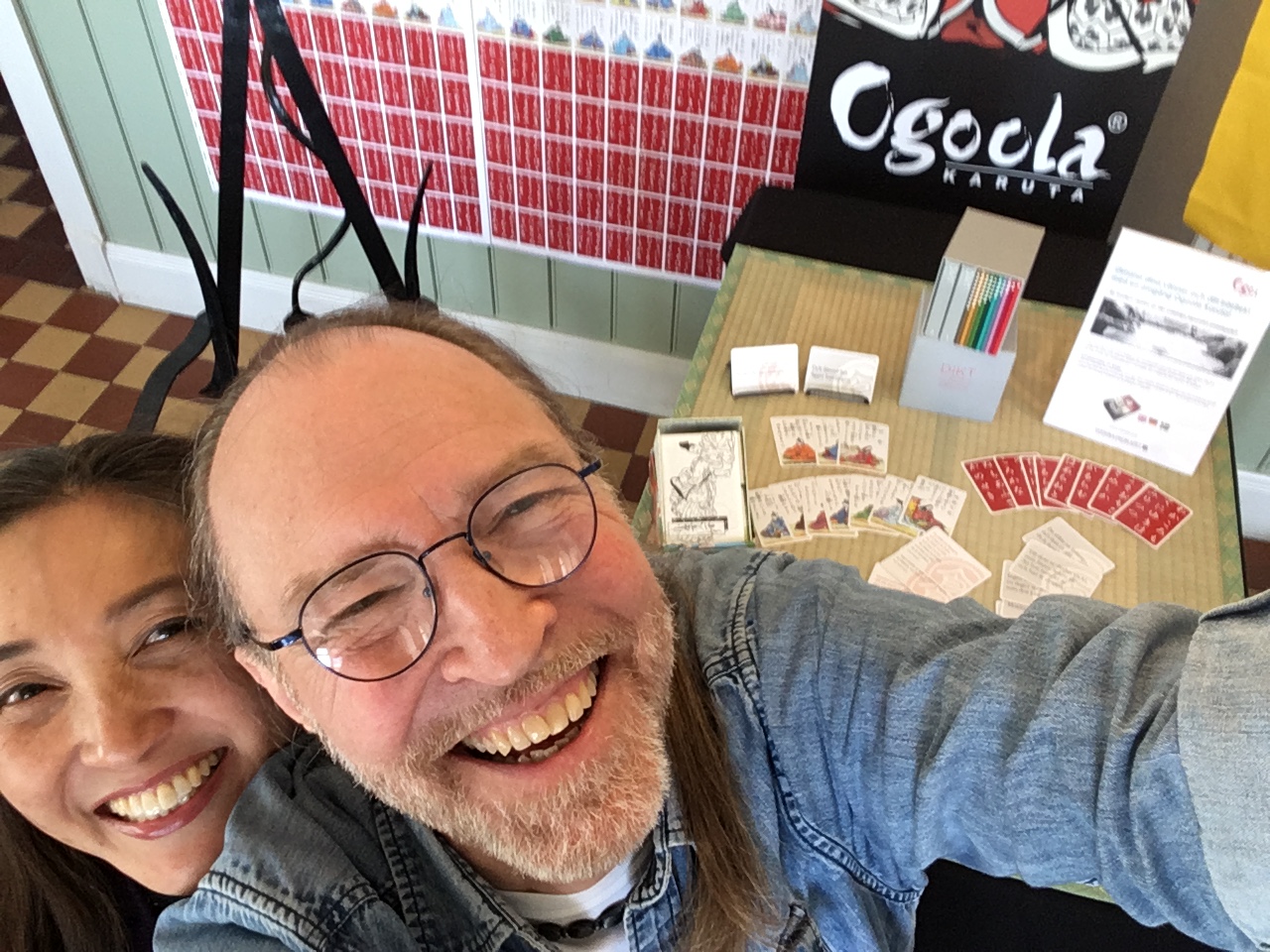 Aya Feurst




ファースト彩
Email: info[at]ogoola.se
Telephone: +46 (0) 498-21 58 10
Address: Visby, Suède
Représentant Japon
Toru Hasegawa
長谷川至

Email: info[at]ogoola.se
Adress: Hamamatsu, Japan
Informations d'expédition:
Nous envoyons tous nos produits avec la société postnord. C'est la poste du nord de l'Europe. Pour les clients qui choisissent le service de suivi et de traçabilité pour leur envoi, le lien suivant vous mènera à la page du service de suivi et de traçabilité. Cliquez simplement sur le lien et saisissez votre identifiant d'expédition que nous vous remarquerons par e-mail et vous pourrez suivre votre colis dès qu'il est en route.
Link to postnord.
https://www.postnord.se/en/our-tools/track-and-trace
Kyogi Karuta Clubs around the world
The Karuta Club München introduces the karuta clubs in the world on their website. Therefore, if you are interested in playing karuta the competitive way in Japanese, you can check here if there is a karuta club you can join near you. There are also karuta clubs in cities such as Brest, Lyon, Aix, Belfort in France other than in Paris. Hungary and Russia also have a kyogi karuta club. The club in Budapest is called Verseny-Karuta club, in St. Petersburg is called Asa no Tsuyu and the club in Moscow is called Moscow karuta club. And Karuta club Monterrey in Mexico too!